Quick Reply
Warning: this topic has not been posted in for at least 120 days.
Unless you're sure you want to reply, please consider starting a new topic.
Note: this post will not display until it has been approved by a moderator.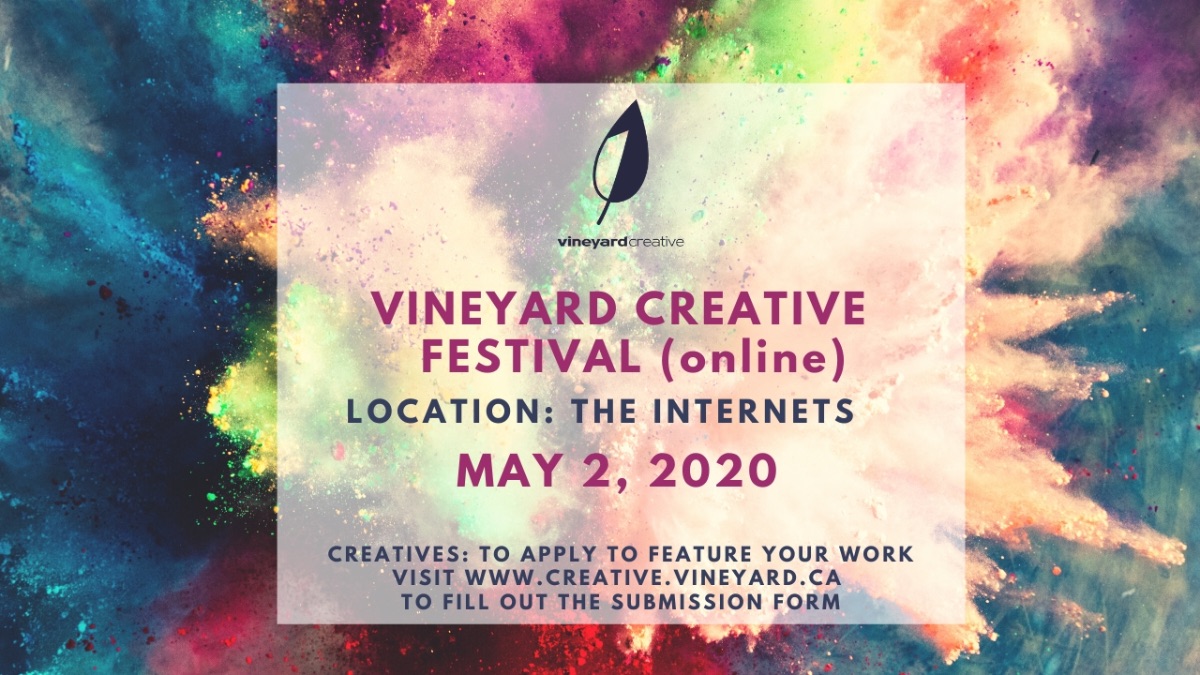 Vineyard Creative Online Festival
We're putting out the call to the Vineyard's artists, songwriters, poets, musicians, liturgists, worship leaders... et al. If you have something you'd like to share, or if you would like to create towards this event, please click on the Contributor Submission Button below to have your work considered.
This streamed video-based event will take place Saturday May 2nd and will be open to anyone with an internet connection. Let's get to work.
Contributor Application